Potty Training Groups – 19 Months to 3 Years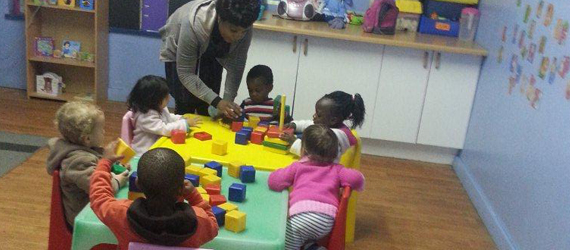 The class ratio for this group is 1 Caregiver to 10 children.  Stimulating activities based on the theme for the week and the ELDA's, are prepared a week ahead for the following week aiming on stimulating the WHOLE child, i.e. physically, mentally, socially. emotionally, intellectually.
Emphasis is placed on potty training, language abilities and social interaction. Three assessment reports issued during the year.